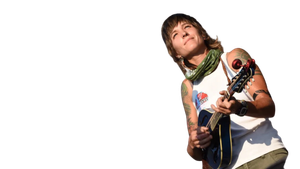 Latest SOLO ALBUMS
Appalachia Blues (2023) strikes an open-hearted autobiographical chord, weaving stories of loss, rediscovery, and finding love again. Heartfelt, moving, authentic. It simply feels true. 
The album showcases Sarah Fiore's signature songcraft: lyrical storytelling that opens windows of insight into the human experience, and moving melodies that let the light of life wisdom pour in. The opening track, Lonesome Sparrow–a bright folk-pop love song about the beckoning of new love, unexpected–was selected as a finalist in the 2023 Rocky Mountain Songwriter Contest, and as a semi-finalist in the 2023 Unsigned Only Music Competition. The album's title track, Appalachia Blues, was also selected as a semi-finalist for the "Screenshot" category in the Unsigned Only Music Competition.
In her introspective and hopeful tone, Sarah offers an easy, summer-eve listen in her full-length album, Matter of Time (2022). 
The original album, written and performed by Sarah, was her first solo-produced album, featuring tasteful acoustic overlays, a sweet vocal performance, and one of the most popular love songs of Sarah's prolific songwriting career, Birds on a Wire.
Band Album Releases
It's one must-sing-along melody after another in this award-winning album, Red Fire Rising (2021). 
The album features all original songs written by Sarah Fiore and brought to the studio and the stage by her four-member folk/roots band, Big Sky Quartet. The album was named Best Album of the Year by the Central PA Music Awards (2021). Go ahead and try to pick just one favorite.
In this grassroots folk-pop album, Circles (2018), Sarah crafts uplifting melodies about love in its many forms, including crowd favorites, Journey, Ohana, Lovestruck, and September.
A get-up-and-dance melody about magnetic love (Journey). A sweet yet edgy lullaby for her newborn niece (Butterfly Skydiver). A heart-rendered call to remember, and live in sight of, our human bond as one family (Ohana). Circles is a breakthrough collection of beautifully-crafted songs, written by Sarah Fiore and performed by her band, Big Sky Quartet (formerly Indian Summer Jars).